Bronco and Bullwinkle were adopted together.  We are all so happy that they found a forever home together.  Thank you to the wonderful family that found room in their hearts and home for two dogs.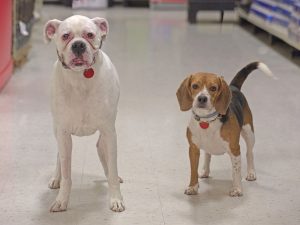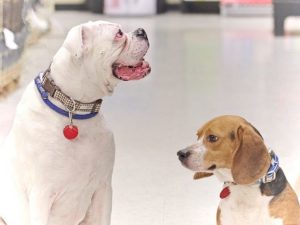 ---
Update from the family! 4-5-2017
This picture is when we first brought them home. They made themselves right at home and are a good fit.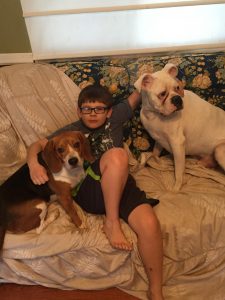 ---
They have made themselves right at home. Bo loves to play ball and Bronco likes to wrestle with my son. So glad we found them. We love them so much!