To serve animals by providing humane education, supporting and initiating affirmative legislative action, performing animal adoptions and animal rescues, reuniting lost pets with their families, and conducting cruelty investigations.
---
The Michigan Anti-Cruelty Society never charges for dropping off animals. Occasionally animals have been left on our doorstep at all times of the day and night, prompting us to advertise our "no charge policy" on the side of the building.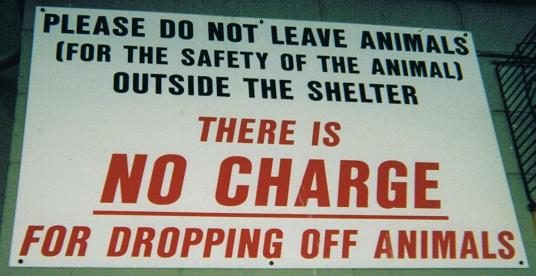 | | |
| --- | --- |
| This puppy was left outside the shelter overnight. We found him when we opened at 8 am. He was severely dehydrated and frozen from being left overnight in near zero temperatures. | |
---
Cruelty Investigations
The Michigan Anti-Cruelty Society investigates several hundreds of cases of animal cruelty
each year. The types of investigations we conduct may include, but are not limited to:
Abandonment
Inadequate nutrition (no food, malnutrition)
Inadequate medical care (untreated injuries or illness)
Water not provided at all times
Short or improper tie-outs
Dogs running at large
Abuse
Inadequate or no shelter
Please contact the shelter during normal business hours at 313-891-7188 or email us at [email protected] to report animal cruelty. All complainant contact information is kept confidential to protect your privacy.
---